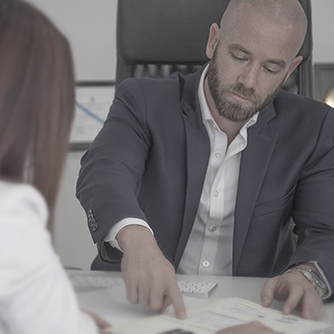 Property Conveyancing Solicitors in
Canary Islands
Roper Lawyers is a well-respected firm of solicitors offering practical and expert legal advice on buying and selling property. We have been featured twice on Channel 4's A Place in the Sun and help people purchase property safely and easily with tailored conveyancing. Our solicitors are approachable and responsive to your needs and always strive to provide a high-quality legal service. No matter what sort of property transaction you're looking to complete, our bilingual English/Spanish-speaking solicitors will guide you through the entire process from start to finish.
Buy property with total confidence
Debt free
As specialist conveyance solicitors, we make sure the home you're buying is debt-free. If the property has debts, we can ask the seller to pay or work on another solution to clear debts before completion.
Fully registered
Paragraph of text beneath the heading to explain the heading. We'll add onto it with another sentence and probably just keep going until we run out of words.
Escrow Account
Send funds to the seller via our Escrow account and save money because we're not charged bank fees.
Why choose us
Security
We ensure the property has no debts, is properly registered, and all taxes are paid.
Responsive
We believe communication is vital and keep you informed during every step of your property-buying journey.
Fast communication
No more bottlenecks and delays as we quickly respond to clients, the chain and situations.
Native bilingual
Olivier is native bilingual in Spanish/English, so he can speak the language most comfortable for you.
Experience
More than ten years of experience providing expert legal advice to ensure the home buying and selling process is hassle-free.
Registered lawyer
Olivier Roper is a member of the Lawyers Bar Association (Registration Number 507).
Straightforward
We always give honest and straightforward advice that serves your best interests.
Local knowledge
We are truly local and use our local knowledge of the property market to your advantage.
We pride ourselves in providing the best service
Purchase costs
The costs of buying a property in Lanzarote is in the region of 8% to 10% of the purchase price depending on the amount.
Public Notary
The Public Notary fee will depend on various factors. The amount is approximately in the region of 500-2,000 € depending on the property purchase price.
Land Registry
The Land Registry fee also depends on a number of factors and is approximately in the region of 350-900 €, depending on the purchase price.
Transfer Tax
Transfer tax in the Canary Islands is 6,5% of the purchase price and is paid directly into the Tax Authorities with no charges for the bank transfer.
Purchase with total security